Khao Sok trekking and hiking in the National Park is some of the best in Thailand. The rainforest around Khao Sok is home to an abundance of wildlife. You can hike to waterfalls, swimming holes and caves. You might encounter rare plants, including the giant Rafflesia flower. Khao Sok trekking and hiking includes some local hikes that you can do by yourself.  For other jungle treks we can arrange knowledgeable guides. We offer half day and full day Khao Sok trekking and hiking tours and night safaris in the National Park, along with expeditions to the rare Rafflesia flower. Just make a booking, and we'll handle the rest.
Half Day Khao Sok Trekking and Hiking


Explore the wondrous jungle here. This trek can be done with a guide or on your own. Request a Khao Sok trekking map at the National Park entrance to find swimming areas more easily! Waterfalls, natural swimming pools and lovely picnic points await you. Take time to examine unusual trees, such as the spikey-leafed Pandanus, and you can catch glimpses of shy leaf monkeys and huge, colorful butterflies. There are several natural pools where you can take a refreshing dip in the Sok River.
Duration: 2-4 hours easy to moderate hiking.
Tip: Don't forget to bring money for the entrance ticket to the National Park.
Khao Sok Trekking Full Day Hike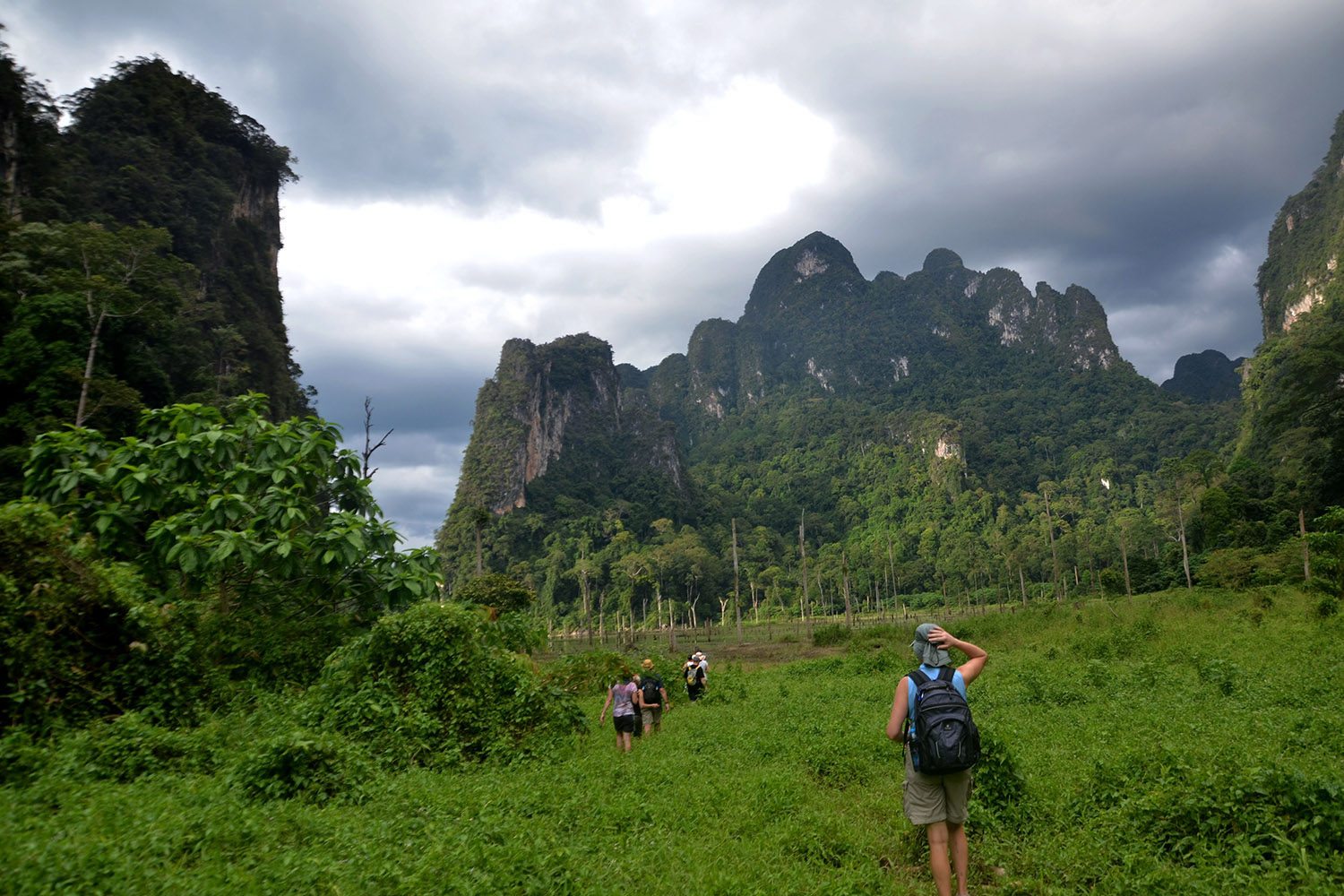 Enjoy a full day of trekking deep into Khao Sok National Park. As you walk along the path, your guide will give you interesting details on the different kinds of bamboo and orchids growing in the park. You can choose from several trekking route, including a cascading waterfall and sacred swimming pools.
Keep your eyes open to see 3 species of monkey, giant hornbills, and even gibbons if you are lucky! Lunch will be delicious fried rice wrapped in a banana leaf.
Duration: 5-8 hours moderate to challenging hiking
Tip: Bring your swimming suit for a dip in the river and money for the entrance ticket to the National Park.
Rafflesia – Journey to the Giant Flower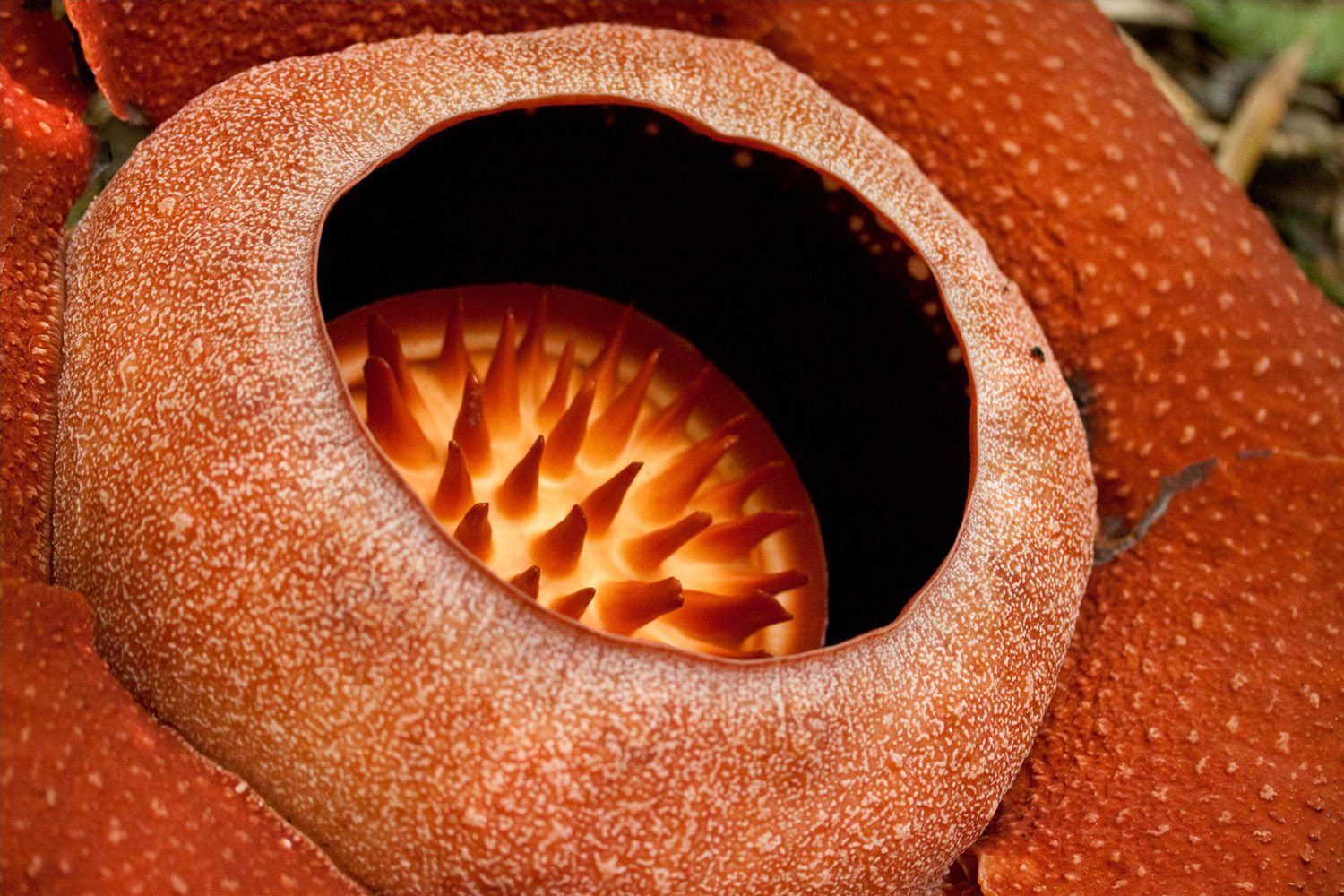 High on on the forest ridges, the elusive Rafflesia is the largest flower in the world. Here in Khao Sok, Rafflesia blooms periodically from December to March. The plant's giant red flowers have a diameter of up to 1 meter, and it's thought to be a parasitic vine, but no one knows for sure. Hike to the ridge to find this rare bloom, which lasts for only a few days in each location.
Duration: 2-4 hours strenuous hiking.
Tip: This hike is for people who can hike up and down steep, hilly terrain.
Khao Sok Trekking and Night Safari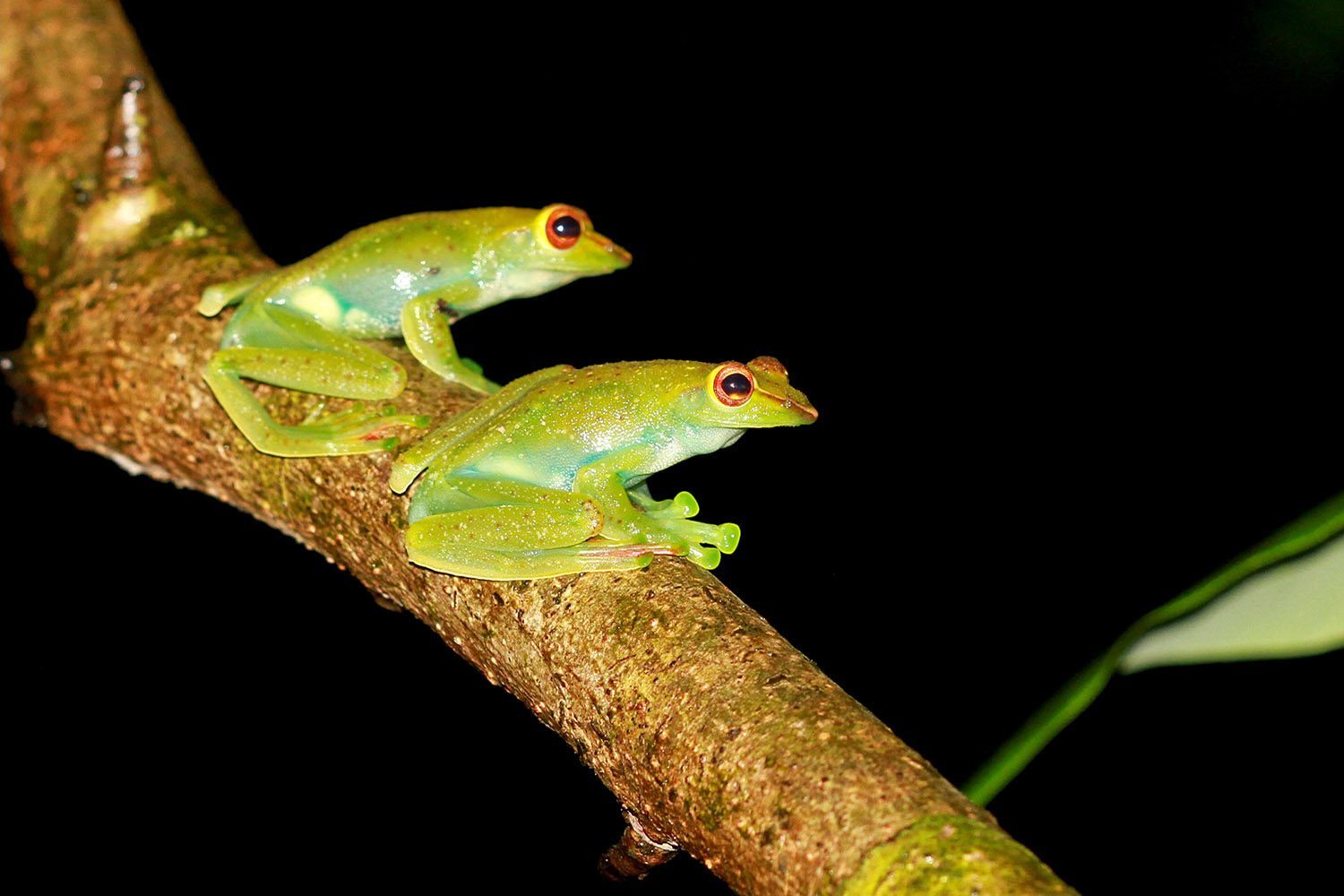 When darkness falls over Khao, the jungle comes alive. Strap on your headlamp and join our guide for a night safari where you can spot bats swishing through the sky and owls perched in the trees. Be surrounded by the nightly concert of the cicadas and huge grasshoppers. Keep your eye out for the world's smallest deer, a civet cat, and maybe even a slow loris!
Duration: 1-2 hours walking
Tip: Remember to stay quiet, and keep your light down so the guide can spot the wildlife.