Experience Thailand culture at it's finest with these three activities. Are you a big fan of local-style Thai cuisine? If so, you can opt for a Thai Jungle-Cooking class with a local family. Alternately, you can pamper yourself with a traditional Thai massage or a visit to the nearby Hot Springs.  Make your dreams come true when you book a room or a tour package.
Thailand Culture – Massage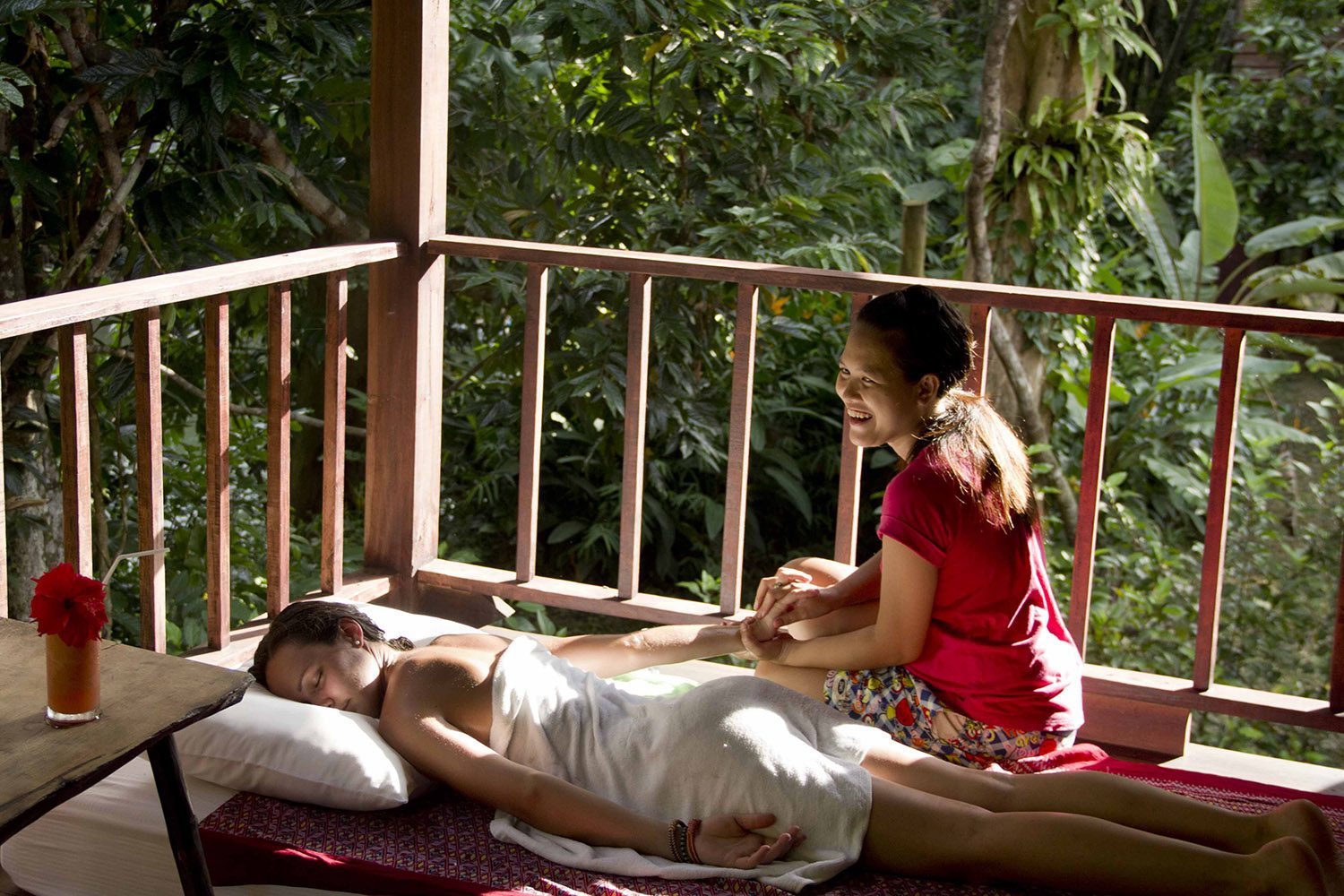 Thai Massage is considered among the best in the world, and is an integral part of Thailand culture.
It is a soothing way to unwind in the jungle. Our trained masseuses offer traditional Thai style massage, or a more relaxing oil massage.
Learn more about Thai culture and massage at Wikipedia.
Duration: One hour
Tip: Thai massage offers more long-term benefits, if you can deal with the pain :-)
Khao Sok Hot Springs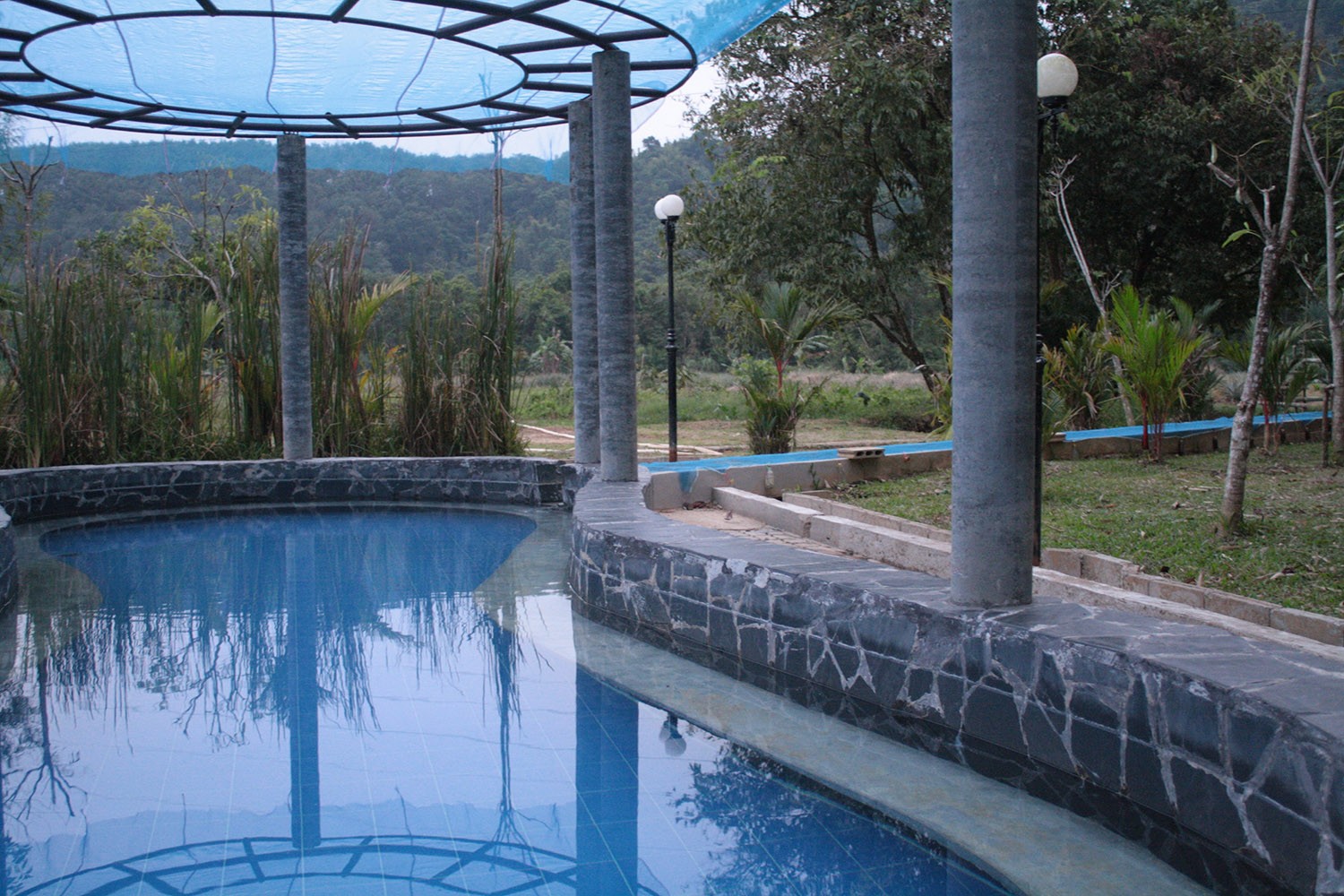 Looking for total relaxation?  The naturally heated water pours from the springs into tiled pools where you can sit and relax.  With a clean, modern style, the hot springs are a popular place for locals, so you get a taste of Thailand culture. The 15 minute drive from our resort includes a stop at a viewpoint with a dramatic vista of the Khao Sok valley.
Duration: 1.5-2 hours
Tip: The hot springs are popular with locals, so respect Thailand culture by wearing shorts and a shirt instead of a bikini.
Jungle-style Thai Cooking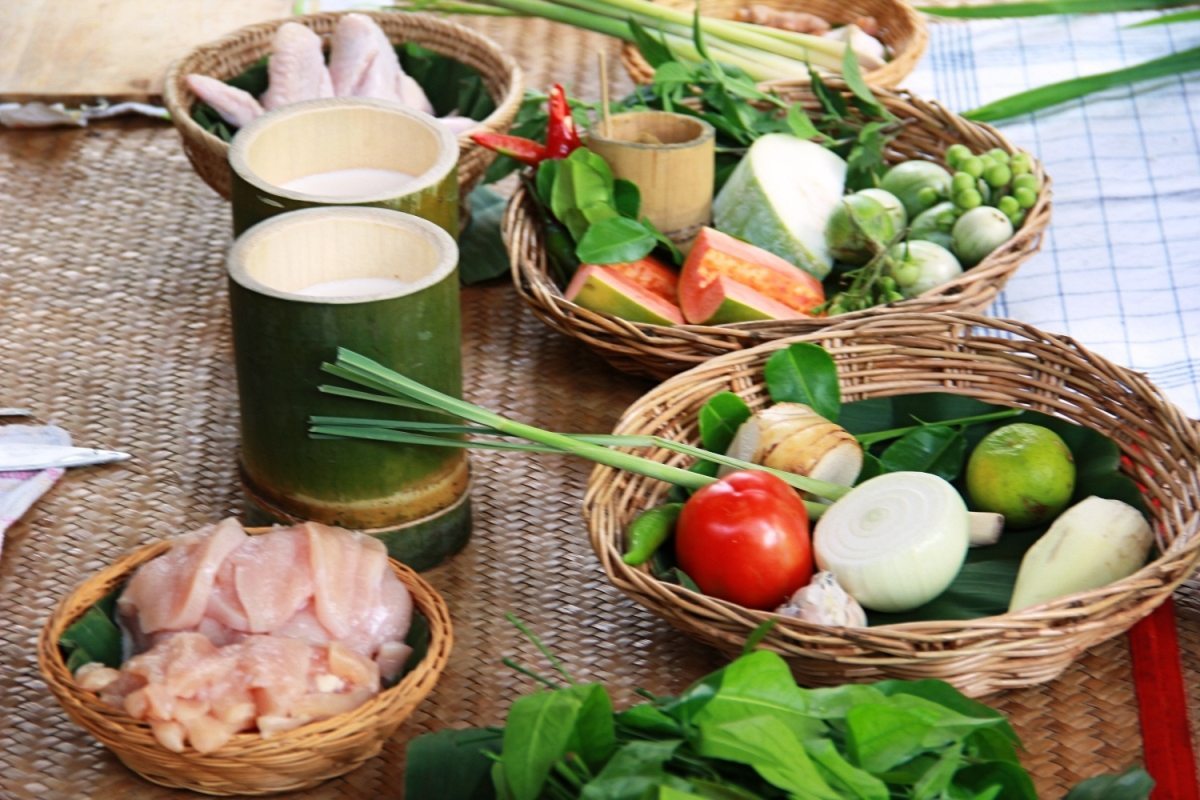 Visit a local family farm in Khao Sok and experience Thailand culture and food, jungle style! Immerse yourself in the beautiful jungle setting. Learn how to prepare local dishes using bamboo, banana leaves, and fresh herbs from the garden. You can choose whether you want to see how it is done, or go for a full-on cooking lesson. You will make rice in bamboo and the following dishes:
+ Turmeric grilled chicken
+ Tom Kha (coconut milk soup)
+ Green curry or Penang curry
Duration: 2-3 hours